Our Work
The Language Conservancy has partnered with the Apache people on a number of educational projects, including the Apache Summer Institute, the Apache dictionary, a level 1 textbook, and a Vocab Builder app.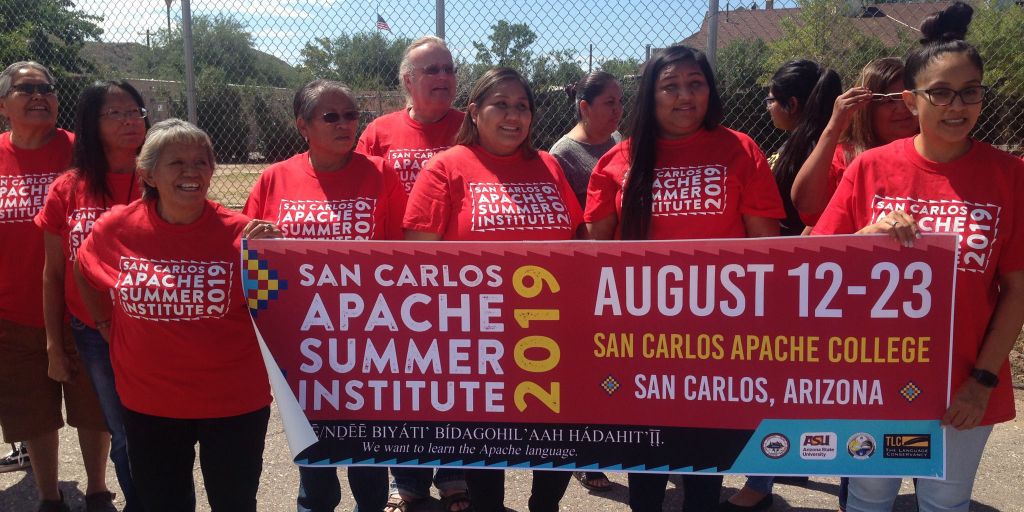 Apache Summer Institute
In 2019, TLC held the first-ever Apache Summer Institute in partnership with Arizona State University and San Carlos Apache College. This educational program offers beginner and advanced learners an opportunity to learn about the Apache language and culture. This year, the Apache Summer Institute was held entirely online, offering students a unique way to learn remotely.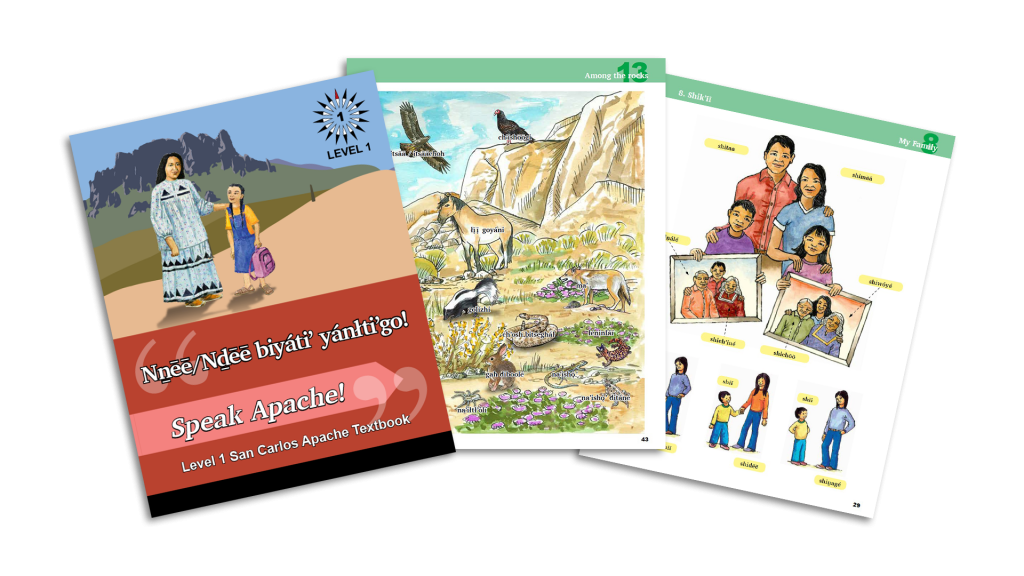 Apache Level 1 Textbook
The Language Conservancy has developed a Level 1 Textbook for the Apache community which introduces learners to the fundamentals of the Apache language and culture. With 23 lessons, local vocabulary variants, detailed illustrations, and a comprehensive teachers guide, this textbook provides all the tools needed to teach and learn Apache.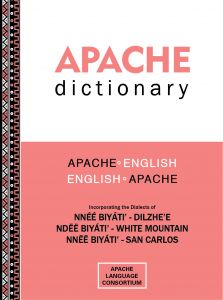 Apache Dictionary
The Language Conservancy is currently developing a comprehensive Apache Dictionary which will include the rich vocabulary of the three Western Apache dialect groups, including Dilzhe'e, White Mountain, and San Carlos.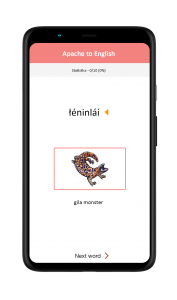 Apache Vocab Builder
The Apache Vocab Builder has just been released!  A downloadable app  for Android and iOS that helps learners to develop crucial vocabulary and review their skills over time, offering dozens of culturally-relevant categories with audio pronunciation and visual aids for each word in the category. This app was made possible by the partnership between the San Carlos Apache Tribe and Arizona State University as well as the technical coordination of the Language Conservancy.
Professional Development
During the Winter months of 2019 and early 2020, The Language Conservancy's Apache linguist Willem de Reuse worked closely with the San Carlos Apache community, teaching classes on the basics of spelling, vocabulary, and pronunciation and conducting meetings with the administrative directors involved in the Office of Language Preservation.